With the start of the new year around the corner, you might feel the itch to freshen up your brand image with a website redesign. It's an investment that needs careful thought and planning. Before committing, be sure to ask yourself two important questions: "why" and "what".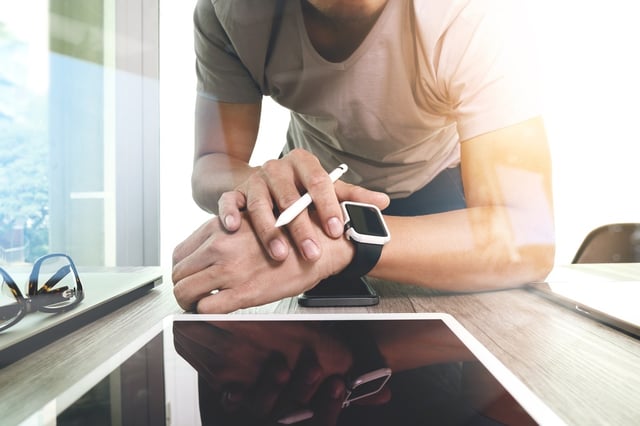 Why do you need a new website? Perhaps, you're looking to make your website more mobile-friendly or visually-intensive. Then, ask yourself what you need to make your new website a reality. In this post, we detail how you can use a website specification document to list out all your requirements. By the end, you'll understand how to sort your "nice-to-haves" from "must-haves" and set realistic goals for your website's performance.
Overview of Your Company
Use the first few lines of your requirements document to list out who you are as a business. Doing so will help you and your web development partner better position your website in your industry. List the size of your business (small, medium, enterprise), the rough number of employees, and the specific industry. You can also include your company's mission statement and goals.
Decide on a Budget
Understanding the amount of money that you're working with can save you and your web development partner a lot of back and forth. It can also guide the type of website redesign that you choose. Large, fixed budgets can typically implement a traditional website design without issue, while a smaller, variable budget aligns better with an iterative, growth-driven design. Before you go any further, sit with your management and financial teams to decide on a budget range that makes sense for all sides.
Start with Your Goals in Mind
Defining goals will help you track your new website's performance against your desired results. If you have an eCommerce website, you may be focused on the following eCommerce metrics:
Shopping Cart Abandonment Rate
% of Returning Customers
Average Order Value
Lifetime Value
Sales Conversion Rate
Other business websites may have metrics such as unique pageviews, users, bounce rate, exit rate, average time on page, and the number of subscribers. Work with your marketing and sales teams to find out the website metrics that make the most sense for you to have tracked on your new website.
Identify Your Target Audience
At this point, you know how much money you have to spend on a new website and the results that you want to see. The next step is to list who you want coming to your website. This is where user research plays a big role. By utilizing user research to create buyer personas, you can detail the exact traits in your ideal customers to target with your website's functionality, messaging, usability, and more.
Figuring out Functionality
Website functionality usually involves two pieces that depend on each other: front-end and back-end functionality. When we talk about front-end functionality, we mean website structure, sitemap, web page descriptions, and wireframes. Your users are looking for a specific look and feel of your website. On the back-end of your site, there are technical issues such as database and server access and updates, as well as deciding on a back-end framework to build your website on. Work with your web development and IT partners to decide on the right frameworks such as WordPress to make development faster and easier.
Non-Functional Requirements
There are still a few items that we've left off the table that play a major role in the user experience on your website. Chief among these concerns are usability, security, and page load times. Website usability means different things to different people, but to us, usability simply means "something that I can use without thinking about how to use it". With the massive hacks of major retailers and websites around the world, investing in your cybersecurity measures can prevent your new website from being broken into. Last, for SEO purposes, having quick page load times depends on optimizing your website layout and visual assets.
Choosing a Template for Your Website Specification Document
You know the old saying: "Measure twice, cut once". By spending time laying out your new website on "virtual" paper, you can save time, money, and resources on your B2B website redesign. Find out the cost breakdown for a typical website with our detailed guide.
Have you used any other tips to start planning out out your new website? Share your insight with a comment below!
You Might Also Like...
---
Webbege is a leading San Diego B2B website design and digital marketing agency that provides a suite of marketing automation tools. Our clients range from small businesses to Fortune 500 companies. Let's team up and grow your business.