For many companies, hiring an in-house marketing team member to manage marketing campaigns and HubSpot may seem like the only logical choice when trying to keep up with the growing marketing needs of their brand. However, once you consider the ongoing costs and time commitment involved with hiring an in-house marketer, it often makes more sense to work with a HubSpot Partner Agency to handle marketing strategy and execution.
It seems like an obvious choice when the agency's monthly fee is in the realm of $7,500, and hiring a new full-time employee is around $6,500 per month plus benefits and payroll taxes. When comparing the two options, organizations typically feeling like they are getting more hours out of a new hire for less money, and about half of the hours from the agency for more money. I'll go into the benefits of each as we dig deeper into the comparison.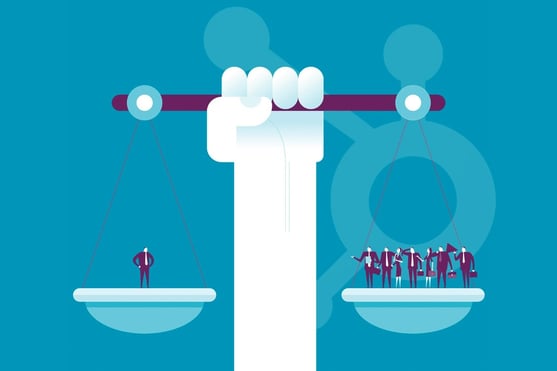 TL;DR
A full-service agency can seem more expensive at first, but they bring many specialized individuals to the table versus an in-house hire that ends up becoming a jack of all trades and a master of none. The agency creates strategies, manages projects, keeps up to date with best practices, attends conferences, and always tries to sharpen the saw. The agency comes with proven processes that would take a new hire a lot of trial and error to perfect - trial and error that costs you money.
Recruiting, hiring, and training a new in-house team member takes time and money. Not to mention, there is only so much that one person can do when it comes to designing and implementing effective campaigns. On the other hand, a digital agency provides a whole team of specialists who have experience and work ethic that's proven to be successful when helping brands succeed in the digital marketplace. Below, we'll break down the benefits that hiring an agency can provide over a new in-house hire.
Here's a quick breakdown of what's included on each side of the coin:
Hiring an Agency
Hiring In-house

Project Manager

Creative Director

Marketing Specialist

Content Strategist

Front End Developer

Back End Developer

SEO Specialist

Marketing Person
Breakdown of Costs: Hiring an Agency Team vs. In-House New Hire
Cost is a major concern for most businesses, and as such, it should play a role in your decision to hire a digital agency or bring on an in-house marketer. While you only pay one cost when hiring an agency, there are many costs involved with recruiting, hiring, and training a new team member.
THE IN-HOUSE HIRE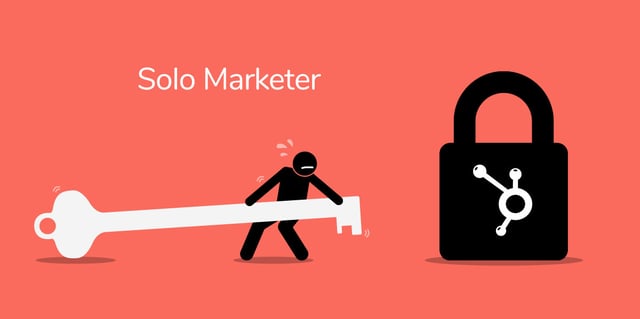 Here's a quick breakdown of the costs you will need to consider when making your decision:
Recruitment – If you decide to hire an in-house team member, it will cost your company time and money to place job ads, screen applicant resumes, interview candidates, perform a background check, and onboard the new employee. While choosing an agency just requires a time investment in making sure you're choosing the right company for you.


Salary, Benefits, and Taxes – Salary for in-house marketer will vary based on their job duties and experience level. In addition, you'll need to consider the costs of taxes and benefits such as paid leave, insurance, and retirement incentives. After all this, you end up investing a significant amount of money. When you hire an agency, you don't have to worry about this as the agency takes care of their employees.


Onboarding & Training - It's hard to put an exact number on this cost, but it is estimated that for each new hire there is about $15,000 that goes into the onboarding and training of a new employee. This cost includes courses, certifications, learning processes and practices, and employee time.
Ongoing Expenses – There are a number of ongoing costs associated with hiring an in-house marketer including supplies, technology, training, and ongoing tool subscriptions. You don't have to worry about any of these costs when working with an agency.
THE Agency partner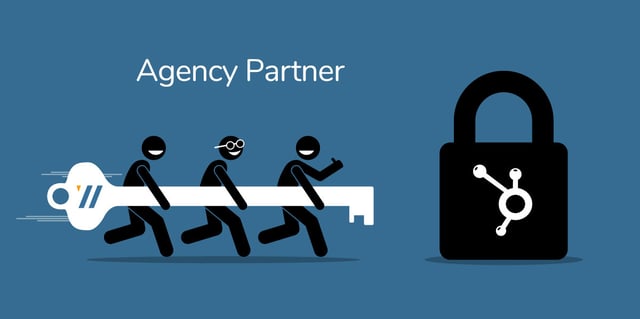 Webbege's success as a Partner Agency is due to the dedicated team working around a proven process. We've spent countless hours perfecting our process and expanding the team to help support our process. Our team's makeup consists of the following:
Project Lead - This is the person we assign to be your champion at Webbege. The Project Lead continuously pushes for the client's success and happiness in results. This will be the main point of contact throughout our business together.
Creative Director - The Creative Director ensures that the direction taken across strategies is always in-line with the client's vision and branding. Focusing on visually appealing materials, this position ensures that the inbound marketing materials produced are always thoughtful.
Marketing Specialist - Our Marketing Specialist is always thinking ahead. Staying on top of the most effective methods, planning strategic campaigns, and executing for your brand is what this position is all about.
Content Strategist - No inbound marketing campaign can be successful without great content. Our Content Strategist is in charge of writing materials that will keep the reader's attention and move leads through the funnel.
Front & Backend Developer - Our Developers get the job done! These positions know the ins and outs of beautiful and easy to navigate user experiences. With knowledge of both front and backend development, the result is a well-rounded product.
SEO Specialist - The world runs on search engines. Without landing the first page of search results, brands can get lost. Our SEO Specialist uses proven methods that get our clients the exposure and results they need.
Productivity: Hiring an Agency vs. In-House New Hire
Another major concern for most growing companies is productivity. To have a well-rounded marketing team, you would need to hire many positions including Chief Marketing Officer (CMO), digital marketing manager, web developer, copywriter, social media manager, and graphic designer. It is nearly impossible to find one person who possesses all of these skills and can effectively manage all of these aspects of marketing on their own. When working with an agency, you benefit from all of these experts for one, significantly lower cost.
When it comes to productivity, building efficient processes cannot be overlooked. Hiring a new in-house marketer would require you to work on building efficient processes that help boost productivity and improve outcomes over time. Contrastingly, a digital agency has already worked to develop these efficient business processes in order to keep up with their workload. This makes the agency far more efficient from the very beginning.
In addition, the agency team has already had the benefit of learning from their diverse experiences with different clients. An in-house marketer without agency work experience may not have had the same opportunities to learn. This makes the learning curve greater for the in-house marketer, which could impact short-term digital marketing results.
---
If you are thinking about working with a full-service digital agency, we'd love to chat! Our team of digital marketing experts specializes in creating a digital experience that delivers measurable results through a range of digital marketing services including inbound marketing, design and branding, web development, and sales enablement.
Schedule some time below to learn more about how you can take advantage of our team's marketing skills and expertise.
---
Webbege is a leading San Diego B2B website design and digital marketing agency that provides a suite of marketing automation tools. Our clients range from small businesses to Fortune 500 companies. Let's team up and grow your business.