Ask 10 different marketers whether they prefer HubSpot or WordPress and you'll probably get 5 votes for "HubSpot" and 5 votes for "WordPress". Yet, if we look at this debate from a website market share perspective, WordPress should win every time. After all, 1 out of every 4 websites is powered by WordPress. What factors would make a business use HubSpot over WordPress, then?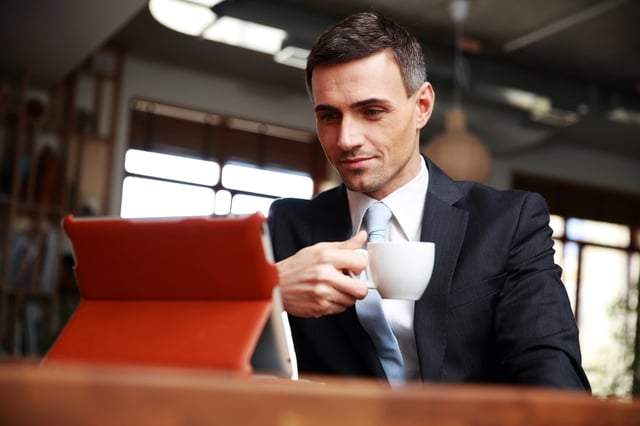 In this post, we compare and contrast HubSpot vs. WordPress in three commonly-used areas: content creation, website building and maintenance, and digital marketing. By the end, you'll have everything you need to make an informed decision about your next website redesign. Let's get to the facts!
Creating Content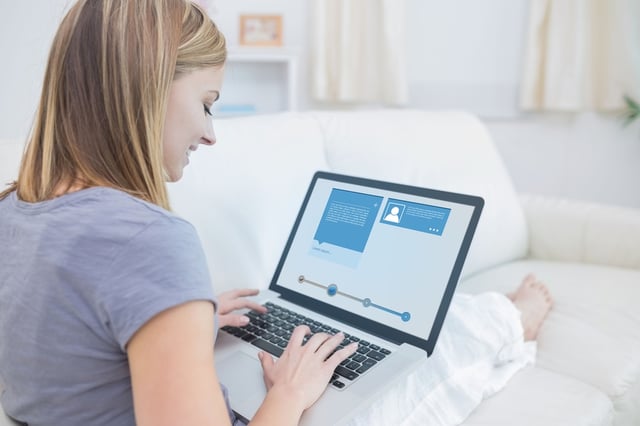 Blog
Learning how to blog is your first step to driving more traffic to your website and filling up your Inbound Marketing funnel. The best tool would help you not only create and maintain your blog but analyze and optimize it, too. Built originally as a blogging platform, WordPress does have a blog editor and other built-in capabilities for you to create, schedule, and publish posts. However, HubSpot has a more extensive set of features that enable you to optimize your content for search engines and mobile devices, insert CTAs, maintain a content calendar, and analyze your blog's performance. These features require manual installation of multiple plugins in WordPress.
Landing Page
After driving more visitors to your website, the next step is to address their pain points or challenges through the use of landing pages. Landing pages often serve the role of a central location for valuable resources, such as Ebooks and whitepapers. You can use WordPress to create landing page templates, themes, and unique CSS for each web page. But, that's about it. On the other hand, HubSpot makes it easy to create landing pages and forms through drag-and-drop tools, optimize for SEO, and carry out A/B testing. Again, these features are only available on WordPress through plugins such as Unbounce.
Content Creation - Advantage: HubSpot
Building and Maintaining Your Website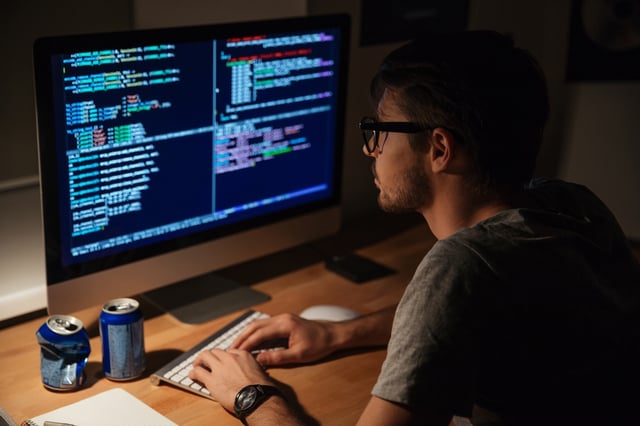 Software Updates
Web sites are constantly changing and evolving. But, this is bad news if you have a website with a bunch of dependencies that breaks easily. WordPress websites are known infamously to be sensitive to these updates. Since it is open-source, WordPress updates are made now and then and you'll need to confirm that all your plugins work as expected with the help of a technical point of contact. In contrast, HubSpot posts frequent updates to its cloud-based software and has a proactive Customer Support team to troubleshoot technical issues. Thus, updates to a HubSpot website won't end up breaking your website.
Website Security
It seems like almost every week there's another global company being hacked. Even Uber recently admitted a massive hack of the personal information of its riders and drivers from two years ago. Cybersecurity should play a HUGE role in your decision on using HubSpot vs. WordPress for your website. From our research, we see that most critical website security features are built into HubSpot and used as plugins in WordPress. This means that a HubSpot website comes out of the box with firewalls, Intrusion Detection System, SSL protection, DDoS mitigation, and active attack scanning, while a WordPress website is left vulnerable to attacks.
Website Building & Maintenance - Advantage: HubSpot
Growing Your Marketing Strategy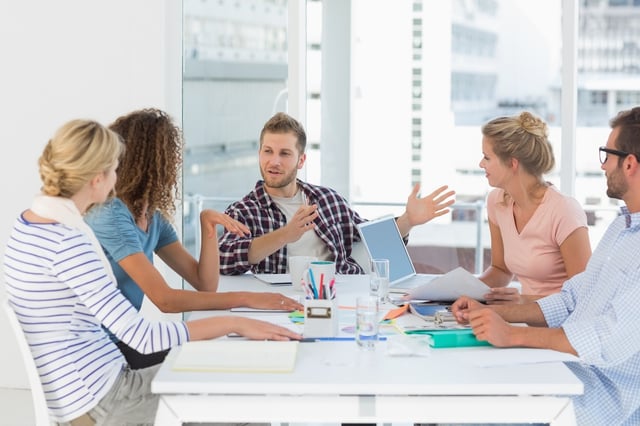 Analytics
In today's digital marketing landscape, data drives decisions. Marketers need digital marketing analytics that connect the dots between your content created, leads generated, and customers closed. For basic metrics such as page views and sessions, using Google Analytics in conjunction with WordPress can get the job done quickly and easily. More advanced content analytics, such as attribution, competitor tracking and email reports require plugins, while being built-in features with HubSpot.
SEO
Marketers are heavily investing in improving their SEO and PPC efforts. In fact, nearly 66% of marketers are focused on using SEO to grow their website traffic, according to the State of Inbound 2017 report. With WordPress, the Yoast SEO plugin is the most popular option to optimize content for on-page SEO. However, we know that other factors such as off-page SEO and inbound links weigh heavily into a website's search engine ranking. Using HubSpot, you already have access to page performance tracking, inbound links, and information architecture of your website. These capabilities are only available as plugins on WordPress.
Digital Marketing - Advantage: HubSpot
Before You Decide...
Spend a few minutes talking to a team of marketing experts. Our team has nearly a decade of experience working with small businesses to global enterprises to create responsive and attractive websites. If you're thinking about a HubSpot vs. WordPress website redesign, reach out to us and we'll walk you through your options!
Where do you fall on the HubSpot vs. WordPress debate? Share your thoughts with a comment below.
You Might Also Like...
---
Webbege is a leading San Diego B2B website design and digital marketing agency that provides a suite of marketing automation tools. Our clients range from small businesses to Fortune 500 companies. Let's team up and grow your business.