---
There are many SEO myths floating around that can start to cause a bit of confusion. If you are a new business just getting started with your digital marketing strategy, you may have some important questions – How does SEO work? What's the difference between SEO and SEM? Do I really need paid search? And more importantly, can I afford paid search?
---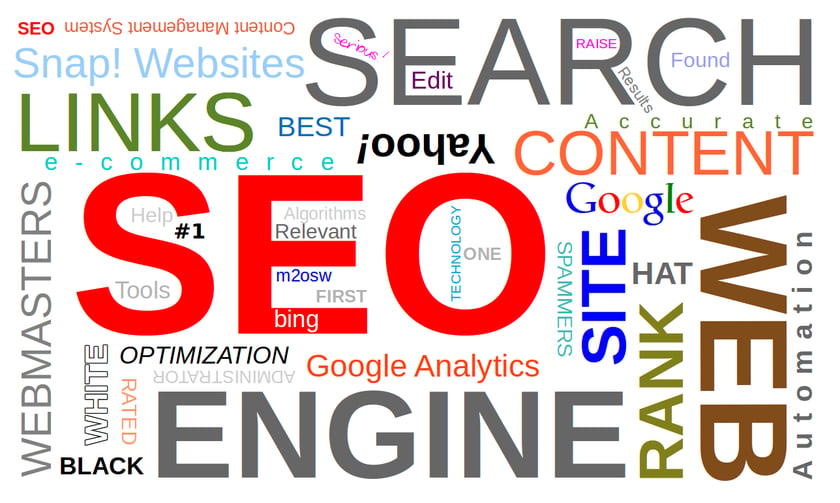 This post is meant to answer those questions and more. Whether you are just starting to develop a marketing strategy or you are looking to revisit some of your digital marketing campaigns, it's important to know what SEO and SEM are, how they are different, and in what ways they can work together to create a killer online marketing campaign.
Organic SEO vs Paid Search
Both SEO and SEM are part of the search marketing process, which involves gaining web traffic and visibility from search engines using both paid and unpaid tactics. The difference between these two is important:
SEO is the process of earning traffic through organic, or unpaid search. All major search engines have primary search results, which contain web pages and other content that is ranked based on what the search engines determine is most relevant to searchers.
SEM is the process of getting web traffic through paid search listings. This strategy uses a variety of paid tactics including paid search ads, PPC (pay-per-click), and CPC (cost-per-click).
SEO is one of the most important forms of marketing because most customers start their buying journey on the search engines, and this tactic allows businesses to gain free traffic through quality content. However, this does not mean that you should discount the power of SEM. Even small businesses with limited budgets can utilize paid search traffic to bring more customers in.
How to Attract Customers to Your Website
The best way to attract customers to your website is by using both SEO and SEM together. SEM helps you create a more targeted and comprehensive digital marketing campaign to fill in the gaps that are not covered by your SEO efforts. For instance, with paid search advertising, you can help your company get found for keywords and topics that you are not currently ranking for organically.
Also, while the benefits of SEO efforts are certainly worth your time and resources in the long run, the process is just that – long-term. SEM can offer immediate results that help build brand awareness and drive traffic while you work on developing quality SEO content and taking other steps toward boosting your organic search ranking.


---

Are you having trouble navigating the world of SEO and SEM? It may be time to call in the experts. At Webbege, our San Diego web design team creates stunning websites that are optimized for your target audience and the search engines. Our San Diego SEO experts are ready to help you bring in more leads and grow your business by developing and implementing a customized SEO and SEM strategy tailored to your business. Sign up for a free SEO Audit today to find out where your business stands.
---