SEO, or search engine optimization, has been a popular digital marketing optimization strategy for several years now, but many organizations still find it to be challenging, if not downright frustrating.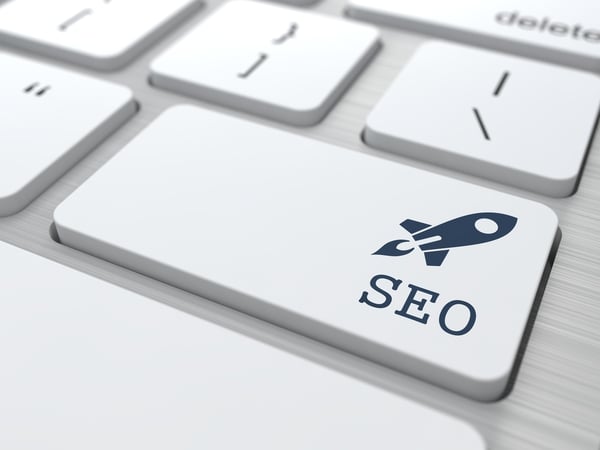 You don't have the time (or inter-departmental talent) to create good content. Or, when you DO manage to put together some content, you find yourself adding so many keywords, your content starts to sound stilted and unnatural— and Google dings it for keyword stuffing.
And all of that happens when you actually have the ability to implement some kind of SEO. All too often, the company's highers-up don't understand the value of what you're trying to accomplish and they're unwilling to let you devote any more time or money to improving your SEO.
So how do you overcome these very common challenges? Let's dig in and figure out how you can overcome them to get your SEO functioning to its optimal capacity.
Resource Deficits
A shortage of content creators, engineers, or cash can put a major damper on your SEO momentum. Whether your company has decided that SEO isn't worth the investment or you truly don't have the cashflow to fund it, there are ways around these issues.
Content Creation— If you don't have the time or talent for content creation, there's an easy fix: hire an outside resource. Whether you tap a freelance contractor or you find someone from elsewhere within your company who has a way with words, you can find someone to create great content with judiciously-placed, appropriately-used keywords that won't make Google's hackles rise.
Good news— you don't have to do it.
There are agencies, like Webbege, at the ready to help you take your content to the next level. These seasoned pros have access to networks of writers with industry-specific knowledge, ensuring that your content will not just be appealing to your audience, but also educational. From strategy to execution, a good agency will have the time and the expertise to generate high-quality, SEO-friendly content that the Google gods will smile upon. Need help figuring out when to hire an agency to help with SEO or other marketing?
Or, if you don't have the ready cash to hire an outside agent, talk to folks who aren't in your department— say, for example, the sales department or PR— to see if they've got the time and the know how to write quality content.
Engineering Resources— If you don't have the manpower to implement the more technical aspects of SEO, it's possible that you'll have to put all of your SEO eggs into the Content basket— at least for the immediate future. To be honest, content has the biggest impact on SEO, anyway.
If you do have an on-site developer (or access to someone who that kind of knowledge), it might be a matter of waiting your turn; when they do manage to get around to you, you'll have everything ready for them to create your landing pages and everything else you've got planned.
If you don't have that kind of resource on site, it might be time to discuss hiring a developer that will work exclusively on SEO with your management team. .
Budget Shortages— Fortunately, many great SEO tools are free. Google Analytics, Keyword Planner, and Google Trends offer invaluable information that can help you build a solid case to put forth to your CEO to justify further SEO expenditure.
HubSpot offers a limited version of their peerless CRM, Marketing Hub, and Sales Hub free of charge, too— this will give you access to such tools as their lead analytics dashboard, contact management, and documents. For a nominal fee, you can get access to their Basic package, which includes SEO and content strategy tools, landing pages, calls-to-action, and more.
Yoast also offers a free version of their SEO plugin, including optimization of 1 keyword, a Google page preview, readability check, and more. If you want access to the Premium package, which offers more keyword optimization, content insights, internal linking suggestions, among other features, you'll need to pay $89/year/website.
Imagination Deficits
Ok, that might be stretching things slightly, but it might feel like the highers-up suffer from a serious lack of imagination when they refuse to see what SEO can do for your company. How do you convince them that SEO is not just worth the time and money it takes to do it well, but it can lead to your company's success?
Well, to put it simply: show them, don't tell them.
You've got to build a case for SEO, and creating a chart or story that can prove the impact of SEO on your company's bottom line will plead your case better than anything else. The tools we mentioned above are your best friends when it comes to creating a narrative that will engage executives. That said, it's important to keep it as simple as possible— you might understand a super-intricate chart tracking everything that you've accomplished with SEO, but if it's too complicated, you're going to lose your audience.
People want to see results. When you can prove that your methods are getting positive results, you'll win them over.
Now What?
If you're feeling overwhelmed, that's understandable. Perhaps it's time to call in the experts. At Webbege, our SEO experts can help you grow your business by bringing in more leads, thanks to a custom SEO strategy designed and implemented by us. Get started with our free SEO audit today to see where your website stands.