---
As a Digital Marketing professional, your job roles include marketing campaigns and data analysis. But, it's a chore to manually check these marketing statistics to glean patterns about user behavior and interactions. No need to worry, though.
B2B predictive marketing analytics creates a model to better analyze and market to your prospects. It uses self-learning to predict their behavior based on their past interactions with your website. We cover three ways that you can use predictive analytics to be a more effective marketer. Let's get into rockstar marketing!
---



Using B2B Predictive Marketing Analytics
1. Use Sales Enablement to help your SDRs close more deals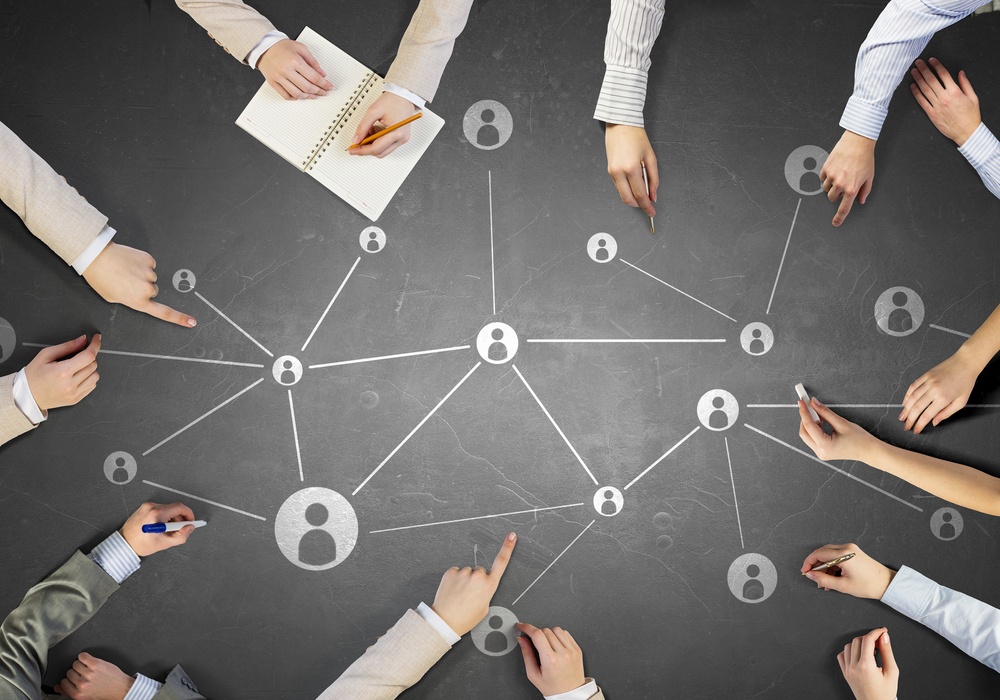 Buyers want to feel like their buying experience has been customized to meet their needs. But, personalization requires knowing your users in-depth--their interactions, past history, and demographic information. This data is hard to collect and make sense of in real-time. With this information, your sales reps can sell better.
Sales Enablement, or SE, takes a big step in this direction by giving your SDRs the tools and resources to better connect with your prospects. One popular tool is a CRM, or Customer Relationship Management, which allows you to manage your customer's data in one location. Smarter CRMs are a part of the future of B2B marketing.
You can also create email templates and sequences to automate your email marketing strategy. Image the time you'll save from not having to send emails to each of your prospects manually! You can also generate standardized sales reports to better track the performance of your SDRs.
SE gives your sales reps the resources to collect, report, and analyze data more easily. Also, SE enables your reps to organize and create sales content--such as case studies--quicker. Check out this post on why your sales reps will love sales productivity tools.
2. Segment your buyer personas and customers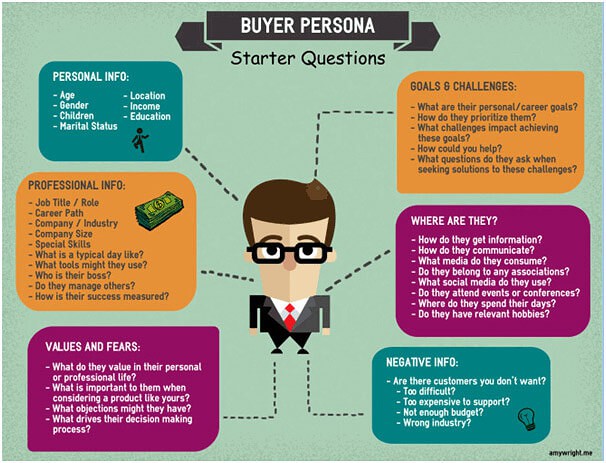 All of your customers are made alike, right? Well, not exactly.
After all, your customers are people--unless you've discovered a sentient AI with a shopping habit--and every person is unique. You may have two customers who want to buy your same product or solution but will travel on very different journeys to purchase. Each user wants an experience that feels personal to their needs.
This is where segmentation comes in handy for your B2B predictive marketing analytics. Use segmentation to place your users into groups by persona, stage of the sales funnel, or other criteria. You can even group prospects further by company characteristics, personal interests, or role in the purchase process.
The whole purpose of segmentation is to create targeted lists of prospects based on a user's interactions and demographic information. Each segment will have a specific marketing strategy. Look into this full report that breaks down different predictive marketing analytics platforms.
3. Prioritize your leads based on predictive lead scoring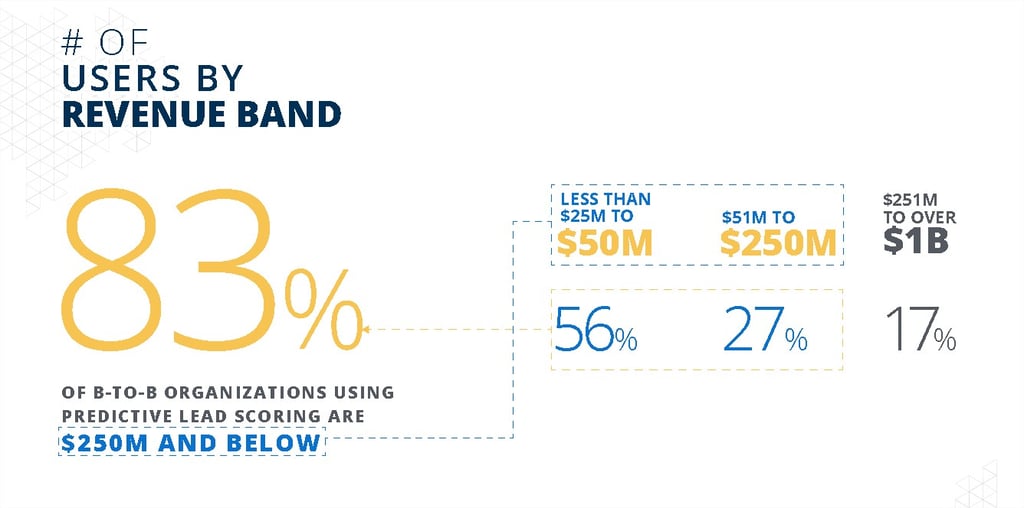 Tired of manually scoring your leads? You're not alone. Nearly 90% of digital marketers believe that predictive lead scoring provides more value than traditional lead scoring, according to a 2014 study. Predictive lead scoring uses a more holistic approach that includes a user's past behavior and purchasing history to guide scoring.
You can use lead scoring to prioritize your known prospects and estimate their chances of taking a specific action. Predicted actions include purchases, lifetime revenue, profitability, promotion response, or sales acceptance.
The trend is to create a statistical model that learns from a user's past behavior, purchasing history, and demographic information. A powerful AI can use machine learning to predict the actions of many prospects nearly in real-time. Find out how why predictive marketers are able to grow revenue at 3x the industry average.
B2B marketers are increasingly using predictive analytics to make the buying experience more personal and effective. Let's quickly review three ways that you can market like a rockstar using predictive marketing analytics.
---

What We Learned
Nearly all B2B marketers agree that predictive analytics enables sales and marketing teams to work more effectively. Through Sales Enablement, user segmentation, and predictive lead scoring, B2B predictive marketing analytics promises to make the buying experience more personal.
Before you can use predictive marketing for B2B, it's important to see what is working and not working for your marketing team. Find out if you're hitting or missing the mark with your digital marketing strategy by filling out this worksheet. Then, you can focus on how growth hacking supports your Inbound Marketing.
Are you convinced that predictive analytics is the future of B2B marketing? Why or why not? Share your insight in the comment section.
---
Webbege is a leading San Diego B2B website design and digital marketing agency that provides a suite of marketing automation tools. Our clients range from small businesses to Fortune 500 companies. Let's team up and grow your business.