Making a landing page is easy. There are tons of tools that will help you put together a basic, no-frills landing page. But making a landing page that will actually convert visitors into customers? That's a little more challenging.


What are the components of a landing page that will result in conversions? How do you go beyond the basics? Let's examine the anatomy of a truly effective landing page.

Component 1: Eye-Catching Headline
Here's the thing: only 20% of people who read your headline will actually continue to read your content. If your headline doesn't engage your audience immediately, you're dead in the water. It's the part of your landing page that determines whether or not the viewer wants to learn more about what you're offering or if they move along to a more interesting prospect.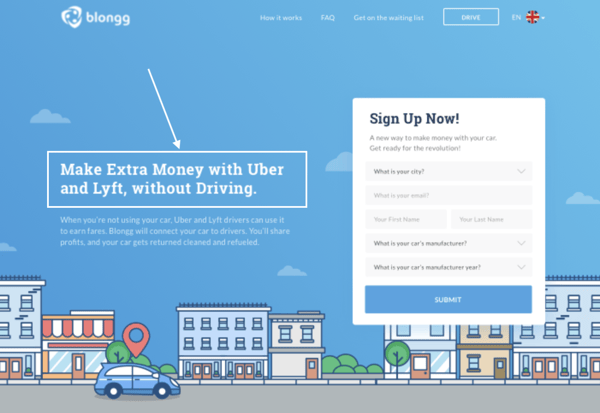 There are three things that a great headline will accomplish. It will:
Capture the reader's attention

— The reader will decide in seconds whether or not they want to further engage with you.

Inform the reader about what you're offering

— Now's not the time to be coy. If you've got an ebook you want them to check out, let them know. Advertising a webinar? Tell the reader.

Stay concise

— A headline should never be longer than twenty words. In fact, it's smart to shoot for ten.
Adhering to these guidelines will help you create a headline that will engage and encourage the reader to continue down the page.


Component 2: Convincing Sub-Headline
If your headline brings the viewer to you, your sub-headline persuades them that they're in the right place. Without the follow-up of a great sub-headline, you'll lose the momentum you've created with your killer headline.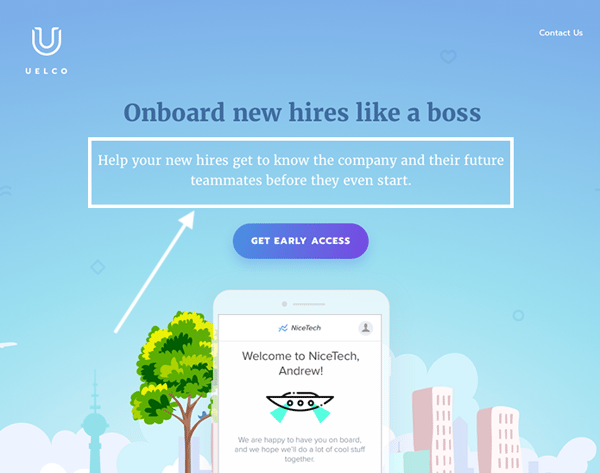 Here are the elements of a persuasive sub-headline:
Position it under the headline

— As the name implies, the sub-headline's place is just below the main headline.

Convince the reader that they need what you have to offer

— You want the reader to stay on the page; now's the time to show them why they should stick with you.

Go in-depth— This is where you can go beyond the succinct headline. Offer up more detail about what you've got to offer.

Component 3: Engaging Image
You need at least one picture on your landing page— a visual element will draw the reader's eye faster than anything else. After all, your brain can process visual information 60,000x faster than plain old text.
Whether you show a picture of the product or service you provide or a video of your product or service in action, your landing page won't be nearly as effective without a visual element.
A great image will be:
Large

— People only read 28% of the words on a webpage. Make your picture large enough to capture their attention, just in case your compelling headline didn't do the trick.

Relevant

— If you're selling a product, a picture of that product must be front and center. If you're offering a service, you must have a photo that's relevant to the service and the people who will use it.

High-quality— if your images are grainy or fuzzy, it immediately diminishes the credibility of your landing page.

Component 4: Benefits of Your Solution
This is the spot to place a quick, scannable list of a handful of the advantages related to using your product or service. Keep it short and sweet— the typical visitor to a website is a scanner, not a reader. They don't have the time (or the inclination) to read through paragraph after paragraph of content.
A few bulleted points should do the trick; clearly describe the value you offer and move on.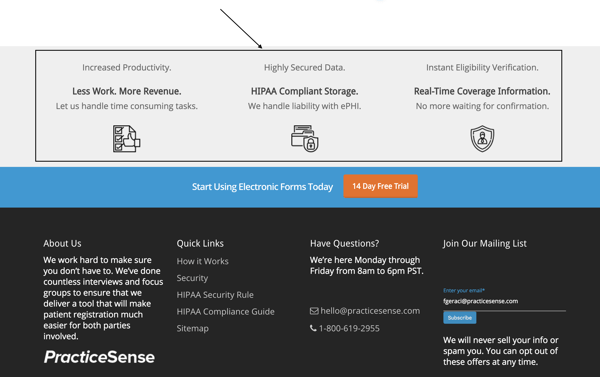 Component 5: Stirring Call to Action
Here, use a button or large text to differentiate from the rest of the page and call attention to your copy. What do you want the reader to do? Download an ebook? Sign up for your newsletter? Schedule a consultation? Whatever the action might be, make it clear what they need to do to and how they can do it.
Component 6: Value Copy
Sure, your headline and sub-headline were great, but your reader probably needs a little bit more information about what you have to offer.
This is where you get the opportunity to share what sets you and your product or service apart from the rest. Clearly state the key benefits that your product or service will offer clients. What will the reader get if they take the action you want them to take, whether it's offer up their email or download your ebook.
Be sure to point out what they'll lose if they DON'T take advantage of what you've got to offer. People are averse to pain— in fact, they feel the pain of loss more keenly than the pleasure of gaining something. But remember, be sure to offer a remedy for this pain— you don't want to leave them with contemplating the problem without a solution. While people hate the thought of pain, they love the idea of pleasure. Show how your product or service can enhance their pleasure, meeting an emotional need as well as its intended purpose.


Component 7: Top-Notch Testimonials
What better way to boost your profile than some glowing testimonials from happy, real-life customers. People value online reviews almost as much as they value the opinions of trusted friends and family; in fact, 88% of consumers trust online reviews when they're considering working with a business.
The addition of testimonials to your landing page will lend you credibility. If a prospect is teetering between you and a competitor, this could be the push they need to land on your side of the fence.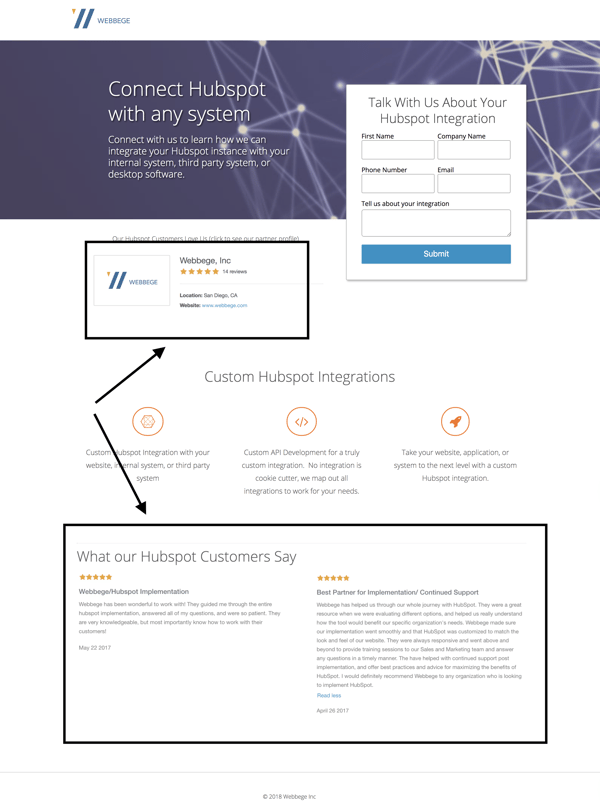 How do you ensure that your testimonials are trustworthy?
Talk to real people

— Using testimonials from actual people who use your product or services is far more compelling and relevant than clearly falsified, overly enthusiastic stories from celebs.

Use their pictures

— This is a must. Every testimonial should be accompanied by a photo of the actual person who gave it.

Keep it specific— Don't include generalities like, " X Corporation is so great!" Instead, ask satisfied customers to speak in detail about one product or one aspect of the service you provide. For instance, "We find that The Product helped us improve our productivity by 30% in just one month," is more effective than, "The people at X Corporation are really nice."


Component 8: Trust Elements and Contact Info
You're at the end of the page. What's left? If a reader has made it this far, they're probably ready to get on board with what you've got to offer. Now's the time to clinch it. One way to further build trust between you and the consumer is to show them the other businesses that you've served in the past. Additionally, if your site is set up for e-commerce, security seals like Verisign or TRUSTe are a signal that you value your customers' safety.
Last but not least, be sure to prominently display your phone numbers, email addresses, and any social sharing links as well as your company's privacy policy. A final CTA in the form of a button or bold text would also give the reader the last push they need to take the action you want them to take.
Need a hand creating an effective landing page of your own? We can help.
---