---
A few years ago, SaaS was a term that was known to only a few industry experts involved in the niche market.
Now, we are seeing a sharp rise in the number of Software-as-a-Service companies and their revenues.
One estimate by AngelList, a platform for users to apply for and invest in start up companies, lists over 11,000 SaaS companies in the United States alone.
Businesses with cloud computing solutions continue to grow their share of the software market, with a projected $50 billion in total revenue by 2018, per a report from Forbes.
Click here to download our guide to design a responsive B2B website for your business.
We wanted to teach you the value that SaaS has in your business life in a wide range of areas.
Here is our list of the best SaaS companies. Let's dive into the details!
---
Image Credit: Entrust Network
17 Best SaaS Companies to Disrupt The Software Market
Arena Solutions: Towards Better Project Management
Throughout the product life cycle, Arena is the proven, cloud-based solution to reduce costs, enhance quality, and quicken time to market. Versatility is one of the defining traits of Arena, as shown by its strong list of clients across high tech, life sciences, consumer electronics, and a number of other sectors. Its suite of solutions unify product development with distribution and quality control to create better products faster.
Aspera: Move Data Faster
Modern businesses use Aspera to transport their data across networks at the fastest speed possible. High-performance file transfer is achieved through the company's FASP® data transport technology. Companies can reliably and securely move their large files and data sets at scale through Aspera. Management of the data transfer network is done through a single web-based application.

BambooHR: Making HR and Recruitment Easier
BambooHR provides intuitive software for the HR department of a small to medium-sized business. The company allows users to easily store and handle employee data, generate reports, and track qualified applicants. Clients of BambooHR rave about its responsiveness and ease-of-use.

FinancialForce: For Automated Management Accounting and Budgeting
Based out of San Francisco, California, FinancialForce provides several cloud computing solutions including financial management software to its clients. It helps you automate your management accounting and budgeting processes through real-time financial management. FinancialForce is built on the technology platform of Salesforce, Force.com, which guarantees dependability and scalability.
Five9: Taking the Contact Center to the Cloud
For the last two years, Five9 has been rated as an industry leader in cloud-based contact centers. The company offers sales, marketing, service, and support solutions to its clients. Pre-built integrations with big name CRM companies such as Salesforce, Oracle, and Zendesk bring together multiple sales channels under a friendly customer experience.

HubSpot: The Leader in Inbound Marketing
HubSpot is the top platform for inbound marketing. Customers of the company are able to generate leads and convert visitors to customers through software in content management, social media, SEO, and advertisements. With over 23,000 customers in 90 countries, HubSpot has a track record of success and offers a robust knowledge base for users to learn more about inbound marketing tools. Recent changes to Google AdWords will also play an important role in your inbound marketing strategy.
Intacct: For Business Accounting and Finance
Small and mid sized businesses can find a friend in Intacct. The 18 year-old company offers cloud financial management and accounting systems. Intacct is a great choice to companies with a tight budget, in contrast to client and server software from larger enterprises. The company has a loyal base of customers who have ranked Intacct's ERP cloud #1 for customer satisfaction.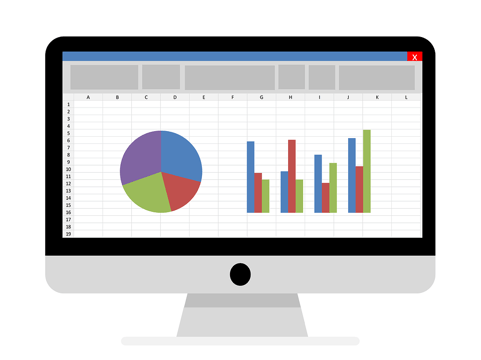 Lizer Group: Growing E-Commerce Position
LizerGroup helps online businesses sell more products by using smart price monitoring. The company makes use of its two apps, Store Clerk and PriceLizer, to drive sales to online retailers. Users of these apps can opt-in to receive alerts when product prices change. These optional messages re-engage users without using spam. Also, app users can create and share product wish lists with their friends and follow fashion brands easily.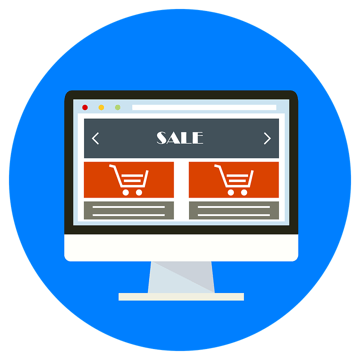 LogFire: Keeping Track through Supply Chain and Warehouse Management
LogFire is the SaaS leader in supply chain and warehouse management. It was acquired in late 2016 by Oracle, in a move to expand the Oracle Supply Chain Management Cloud. Through its noted LogFire Cloud®, the company improves the work flow in warehouses, stores, and online. The result is that consumers have a great shopping experience because warehouses can easily manage inventory and fulfill orders. Masergy: For Business Intelligence and Analytics
Let me introduce you to the largest provider of world-wide network services: Masergy. Through its noted Software Defined Platform®, the company uses machine learning and data analytics to solve client issues in networking, security, and cloud communication. Masergy was recently named the lone "Visionary" in global network services by Gartner, an industry-leading publication.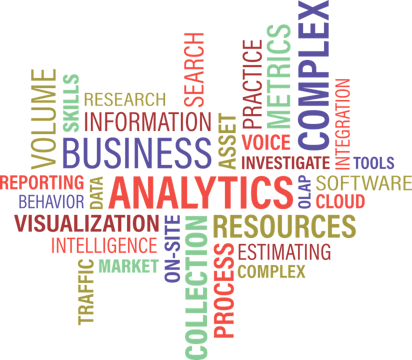 PagerDuty: The Enterprise-Level Platform to Resolve Incidents
PagerDuty offers expertise in digital operations management. Their client list includes several large enterprises, such as Google and eBay. The company provides applications that analyze digital incidents and provide insights to create better customer experiences. Check out this platform to better resolve your digital incidents.

PracticeSense: The Revolution in Medical Practice Software
PracticeSense was founded with the purpose of revolutionizing the patient registration process. The company moved patient registration forms to the digital space through its software, which is HIPAA-compliant. Personal Health Information (PHI) is securely collected and stored, allowing for efficient access. The company also provides insurance eligibility verification to save dental practices time and money.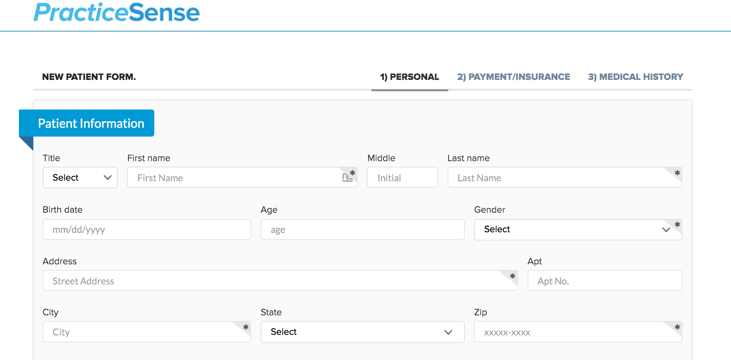 Seismic: Getting the Most from Sales and Marketing
Seismic loves to make their customers happy through improved sales experiences. Using machine learning algorithms, the company dynamically creates content that is best fit for every member of a corporate sales team. This focus on helping sales teams do their jobs more effectively is called sales enablement, and Seismic is the leading solution in the industry.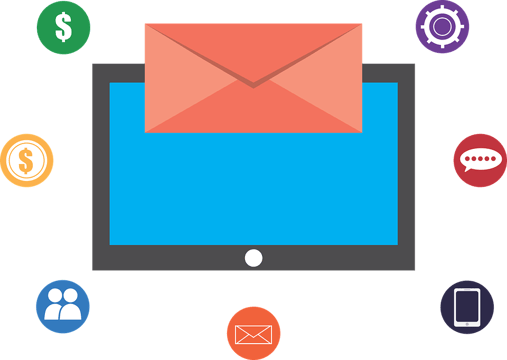 ServiceNow: Service Management for Every Department
ServiceNow manages services in each department of a modern enterprise, such as IT, HR, and customer service. Reaching over 3,000 clients and annual revenue over $1 billion have been recent achievements for ServiceNow. Clients can also build business applications on the ServiceNow platform through reusable components, integrations, and drag-and-drop tools.
TechnologyOne: The Best for Non-Profits/Education
Hailing from Down Under, TechnologyOne is an Australian company that maintains a portfolio of SaaS offerings. They are well-known for their SaaS for education. Over 1 million students each year use their Student Management software to fill out administrative and financial forms more easily. Universities use the company's OneUniversity® product to improve their process management and reduce the amount of administrative overhead.

VeloCloud: Improving Workplace Productivity
Looking to speed up your business's network? VeloCloud has you covered. The company provides its industry-leading networking technology to make office networking faster and simpler. Its signature SD-WAN® product can be used with either a public, private, or hybrid cloud network and it includes business applications for local business offices.

WorkWave: Connecting Companies through

Shipping, Inventory, Logistics
No matter the size of your fleet or amount of field service that your company carries out, WorkWave has you covered. Company work forces that are often on the move can stay connected through smart route planning, fleet and field service management, and location monitoring. Over 30 years of expertise and a list of impressive clients make WorkWave the best choice to handle your logistics.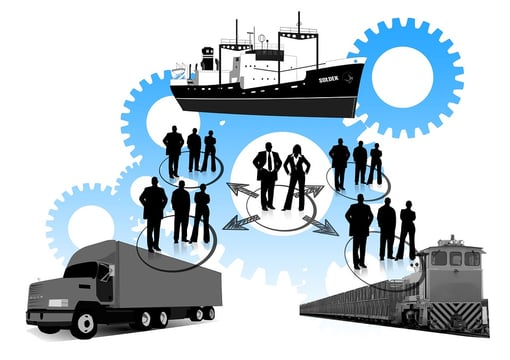 You are now able to have an in-depth conversation about the best SaaS companies and show off your smarts! Perhaps, you may be interested in looking deeper into SaaS for your business. We covered a lot of different types of businesses in this blog, so let us take a moment to review.


---
What We Learned
As SaaS continues to rise in popularity among modern enterprises, it is important to be aware of the best SaaS companies across different fields. This knowledge may come in handy for technical discussions about current software technologies.
Learn more about our predictions for web design trends for 2017. If you're looking to redesign your website, we take you through B2B website design in our detailed guide.
Did we nail this list of Software-as-a-Service companies? Or, did we miss any deserving companies? Let us know your thoughts in the comments section below.
Related:
---
Webbege is a leading San Diego B2B website design and digital marketing agency that provides a suite of marketing automation tools. Our clients range from small businesses to Fortune 500 companies. Let's team up and grow your business.