---
If you feel lost in a sea of web apps, you're not alone.
Leave a comment if you use at least one of these productivity tools at work everyday: Google Drive, Mailchimp, HubSpot, Salesforce, Slack, Airtable, Trello, Hootsuite, or Buffer.
---
This wide and diverse set of web apps makes communication between apps a bit tricky. In other words, you have a lot of busy work to make sure you send data where it's supposed to go.
Zapier is a popular platform that tries to solve this problem. By linking a trigger with one or more actions, Zapier integrates and automates tasks--called Zaps--between all your web apps.
Click here to find out how our unique HubSpot integration matches up with Zapier.
Yet, as we know, every tool has its pros and cons. We take a look where Zapier knocks it out of the park, and where the tool comes up a bit short.
By the end of this post, you will have a solid understanding of Zapier and how a custom HubSpot integration might be better suited for your business needs.
Let's dive into the details!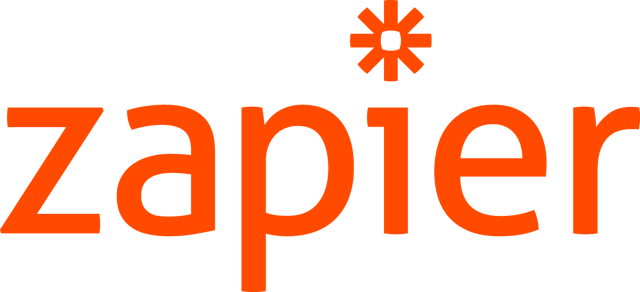 Zapier or Custom Integration? How to Best Automate Your Web Apps
What Zapier Does Well
Freemium Model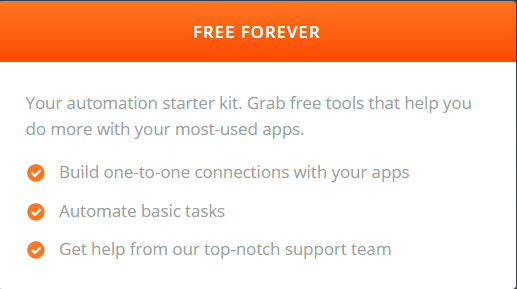 You can use Zapier free forever.
Yes, you read that correctly.
The company offers an "automation starter kit" for no cost. You can use this kit to automate your basic work tasks with your most-used web apps. Zapier also offers support to you with this free plan.
Number of Integrations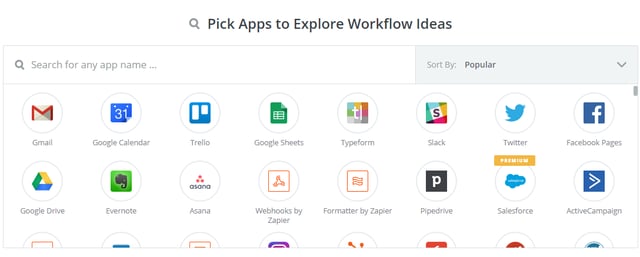 At the time of this writing, Zapier integrates with over 750 web apps.
Most of these tools are staples in the modern American workplace, such as Trello, G Suite, and Slack. You can connect web apps that you are familiar with to save time and hassle from manual data entry.
Intuitive Interface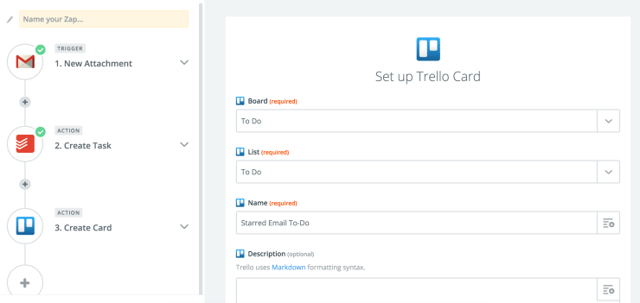 You'd think that all these integrations involve some coding on your end, right?
Not at all.
You don't have to write any code to use Zapier. The platform uses a three-step process to integrate your web apps, automate workflows, and build processes. You can start automating your routine tasks in minutes.
Where Zapier Falls Short
Minor Technical Issues

Zapier's users have pointed out a few bugs with software. One bug that was noted was email parsing.
For instance, the data pulled from a Gmail account at times had inconsistent formatting. The official review of Zapier by PCMag also highlighted how your Zaps are triggered at regular intervals, not instantly.
Messy Folder Management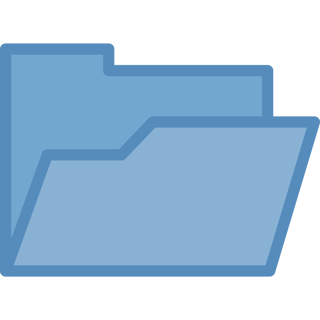 Organization can get hectic when you use start building up your Zaps.
In the same review, PCMag mentioned that managing folders in Zapier could be simpler. Another user described how Zapier doesn't allow you to assign one task for a group of updates.
In example, adding 1000 new customers to a CRM with Zapier is treated as 1000 different tasks. This action makes it easy to run out of your monthly allotted tasks.
Multi-Step Processes
Another Zapier reviewer brought up the issue of multi-step processes.
These are workflows that have multiple triggers, actions, or both. Creating these complex processes is not intuitive using Zapier. One recommendation is to have a small interface to give step-by-step instructions.
Custom Application Integration
Zapier has done a fantastic job incorporating webhooks to allow for less technical integrations with custom applications. But, what happens when you want to pull data into your application, or maintain a seemless user experience while connecting proprietary systems?
These more complex integrations require detailed planning and execution. Our proprietary tool seamlessly ties your HubSpot account with your software and systems.
Now you know about the functionality and limitations of Zapier. Let's quickly review what we learned about the pros and cons of Zapier.
---

What We Learned
Zapier makes work easier by connecting your apps and automating your workflows. At the same time, this tool can improve by creating a native mobile app and making it easier to organize and connect your Zaps.
While Zapier can be a great option for simple integrations, your project might require a more complex, custom integration to effectively complete tasks or connect to an application outside of Zapier's connections.
We are a Silver Hubspot Partner Agency, and have created custom Hubspot integrations that bring the benefit Hubspot into custom applications.
Find out below how you can work more efficiently with our robust HubSpot integrations.
What's your thoughts on Zapier? Good, bad, or somewhere in between? Share your insight with a comment below.
Related Articles:
---
Webbege is a leading San Diego B2B website design and digital marketing agency that provides a suite of marketing automation tools. Our clients range from small businesses to Fortune 500 companies. Let's team up and grow your business.