---
As a marketing professional, you're looking for a process to attract leads to your company's website and start those leads along a journey to converting into a customer. Sound familiar?
Well, you might be suprised to know that I'm not talking about Inbound Marketing.
I'm actually talking about Growth Hacking, a new, experimental approach to digital marketing. Growth Hacking lies at the intersection of creative marketing, automation and engineering.
Since Growth Hacking is highly interdisciplinary, we focus on two key areas that can improve your Inbound Marketing strategy. In this post, you will learn how to use pull and product tactics to attract more leads to your business. Ready to grow with us? Read on!
---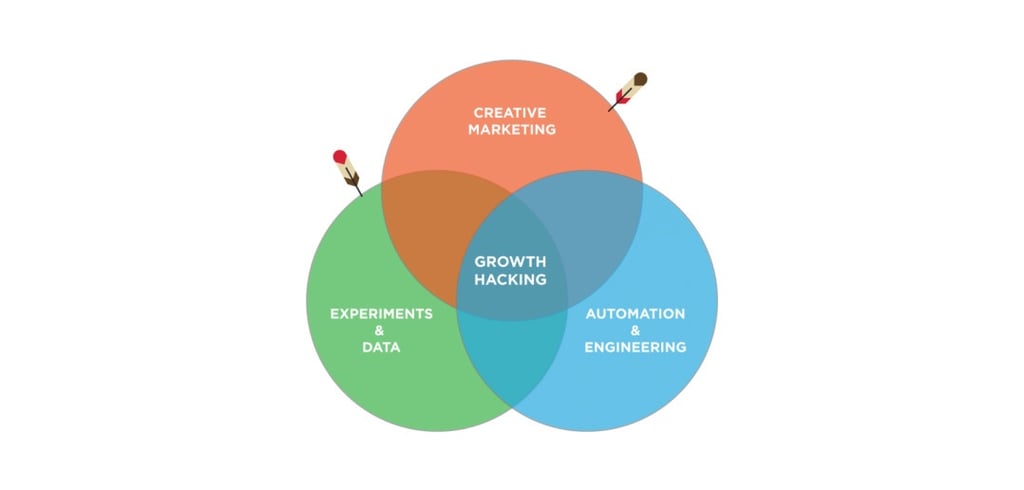 Image Credit @ Quora.com
How Pull Tactics Can Support Your Inbound Strategy
Step 1. Why Pull Tactics?
Your Inbound Marketing strategy focuses on content, SEO, and social media. Yet, there are still gaps in your inbound approach. Perhaps, you need a guide on how to find the right prospects using Inbound.
First, you can incentivize your visitors. Using contests and deals, you can draw more users to your website.
Second, you can use a marketplace for apps that integrate with your business. One example is AppExchange, which is Salesforce's marketplace for B2B apps.
Third, you can leverage other people's audience to promote your business. Save yourself the hassle of building your audience from the ground up by leveraging an influencer's following.
Step 2. What are the Benefits of Pull Tactics?
Incentives (Contests)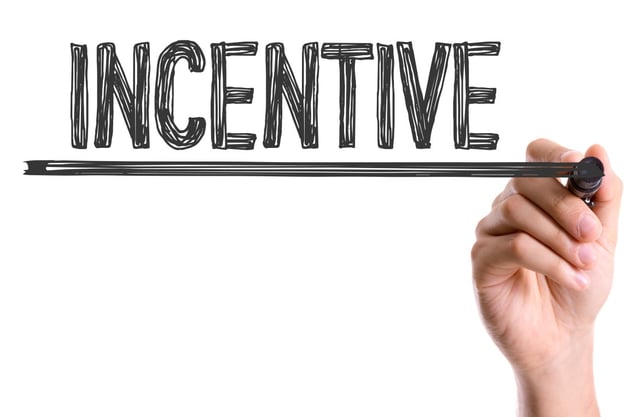 Everyone likes to think they are getting a deal on a purchase. You can give your audience what they want with incentives. The first type of incentive is a contest.
When creating a contest, it's important to keep in mind a few important factors. First, make the giveaway meaningful to your audience. While a free Xbox is enticing to some people, it doesn't fit every business. You may even realize that an experience (like a tour of your corporate HQ) is more valuable than a physical reward.
Second, make sure that the contest runs long enough for people to enter. There's nothing worse than getting excited about a contest, only to realize that the entry date has passed. Third, have multiple giveaways in your contest. Having two or three prizes gives people a bigger chance of winning and makes them more likely to play.
Finally, celebrate the announcment of the contest winner. You can even use this event as a promotional opportunity for your products or services.
Marketplaces

Image Credit @ Salesforce
Where do you download applications on your smartphone? If you have an iPhone, you have the Apple App Store. If you have an Android phone, you download apps from the Google Play Store. Both of these options are marketplaces for apps that extend the functionality of your phone.
This idea of a marketplace for apps extends to the B2B space. The purpose is to have a less crowded place for your business to promote apps that integrate with your product. Often, B2B marketplaces uses multiple channels to promote your products, such as blogs and email blasts. Check out B2B marketplaces from Salesforce AppExchange and MailChimp integrations.
LOPA (Leverage Other People's Audience)

Reaching new eyes with your products or services is a daily challenge. You can expedite this process by reaching out to influencers in your industry. Influencers have built trust with their audience through thought leadership.
Leveraging and creativity are the keywords for building your audience quickly. You can reach out to influencers for guest blogging opportunities. If you guest blog on their blog, you increase your digital reach. If the influencer guest blogs on your blog, then your blog is given immediate credibility.
This is just the tip of the iceberg when it comes to LOPA. There are other opportunities to use giveaways, free accounts, and other incentives to connect with industry thought-leaders and grow your digital reach. Use your creativity to come up with new ways to leverage other people's audiences.
Step 3. What Do Successful Pull Tactics Look Like?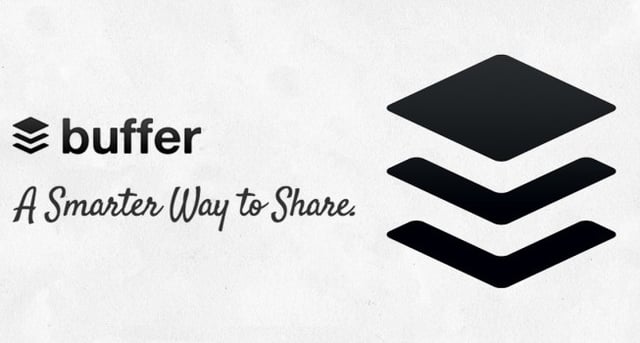 Image Credit @ Buffer
Buffer is a startup company that automatically shares your uploaded multimedia content across your social media accounts. The pull tactic that Buffer used to drive their growth was guest blogging.
The owner of the company, Leo Widrich, wrote nearly 150 posts for other blogs in less than a year. His focus was on getting backlinks from these websites to improve Buffer's search engine ranking. Also, guest blogging allowed Buffer to grow their community to include major social media influencers. This paid dividends for product updates and launches, which would be quickly promoted by Buffer's community of influencers. Leo's efforts paid off well, as Buffer acquired nearly 100,000 users during the company's guest blogging cycle.
How Product Tactics Can Support Your Inbound Strategy
Step 1. Why Product Tactics?
You invest a lot of time and energy into developing your product or solution. Why not use your product or solution to sell itself?
The next question is how? First, you can use phone, email and social contacts to reach out to new users and widen your network.
Second, you can integrate your product with social networks. Allow your visitors to have a smooth experience with API integrations.
Third, give your users a stronger reason to come to your website. Incentives like giveaways and other shareable offers can educate and empower your visitors.
Step 2. What are the Benefits of Product Tactics?
Social Media Invitations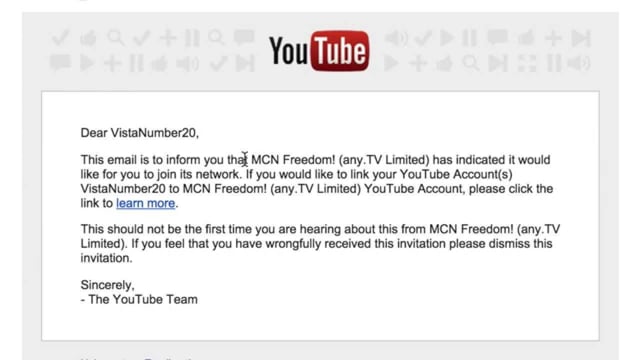 Image Credit @ YouTube
Your networks are spread across multiple social media platforms. Why not harness the power of your networks to gain new traffic to your company's website?
Phone and social media contacts are the main users that you can send network invitations. For phone, you can ask permission to message your user's phone contacts about a product or service. Phone contacts may also have email addresses and phone numbers, which are other channels to network with new users. For social media, it has become a popular practice to include social media plugins. These plugins make it easier for users to spread the word about your business.
API Integrations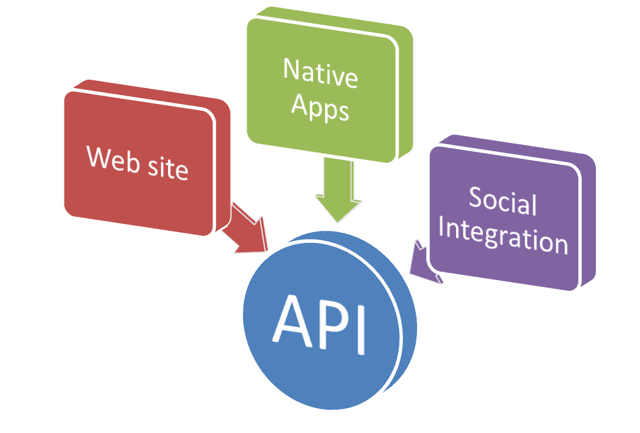 API Integrations are a further level deeper into your growth strategy. These integrate your product with one or more social networks at the API level.
API integrations are technical and require more work than sending out network invitations. But, your users will appreciate the convenience when their favorite social media is integrated into your product. Be sure not to rely on your API integrations too much, though. Using a 3rd party service to that is subject to constant changes can cause issues if your business relies on it for a core service.
Incentives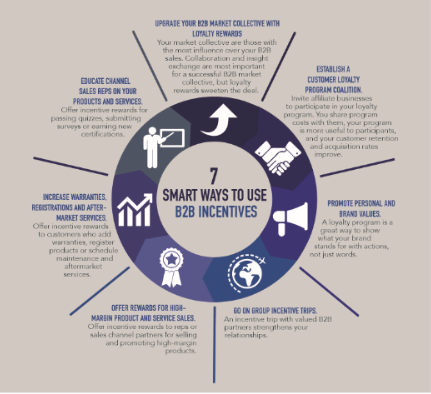 We already discussed financial incentives, such as contests, that your company can use to attract new visitors to your website. However, there are other incentive that do not rely on monetary rewards.
Businesses can use alternative forms of currency. For instance, a cloud storage company can offer free, additional storage to existing customers for promoting your product. Services can be used as alternative currency. Take the time to keep your customers educated on your product and reward them with added services from your company.
Step 3. What do Successful Product Tactics Look Like?

Image Credit @ Dropbox
Dropbox, a cloud storage company, used product tactics to grow their base of users. The company gave a list of action items for its customers to take. Items included educational content about how to use Dropbox more effectively and inviting friends to join Dropbox.
The motivation to complete these actions was to gain 250 MB storage for the user's account. This product tactic was a two-way street: customers gained extra storage in exchange for their contacts and Dropbox gained new customers in exchange for a small amount of storage. The tactic positioned Dropbox as a leader in the cloud storage industry and the company now has 500 million users.
Whether through pull or product methods, growth hackers are driving more traffic to businesses. Let's quickly review what we learned.
---
What We Learned
Growth Hacking has established itself as an extension of Inbound Marketing. Through incentives, B2B app marketplaces, and leveraging the audience of influencers, companies can use pull methods to support their Inbound strategy. Network invitations, API integrations, and alternative incentives are product tactics to drive traffic to your business.
To start your path as a growth hacker, you first need to have clear content marketing and content strategy. Then, you can get your Inbound team and programmers together to agree on goals for your growth strategy. Download our guide below to Creating and Utilizing Buyer Personas to define your target audience.
Have you used Growth Hacking at your business? Why or why not? Leave a comment below!
---
Webbege is a leading San Diego B2B website design and digital marketing agency that provides a suite of marketing automation tools. Our clients range from small businesses to Fortune 500 companies. Let's team up and grow your business.