You might have seen our San Diego Travel Guide that we posted not too long ago, but we just couldn't resist adding another guide for you all! Below is the new Tijuana travel guide to our favorite places and activities just across the border. Don't forget your passport on your next visit!
Tijuana may be San Diego's neighbor to the south, but you'll feel a world away after just a quick drive. Having reinvented itself as a foodie heaven, TJ (as the locals call it) shows tourists exactly why the New York Times named it the #8 place to visit in 2017.
Below are some of the Webbege team's favorite places to hang out south of the border.
Hotels
If you're planning on making your day-trip last a longer than you first thought, consider making one of these hotels your destination of choice. Spanning across Tijuana, Valle de Guadalupe, and Tecate, there's a special place for every trip!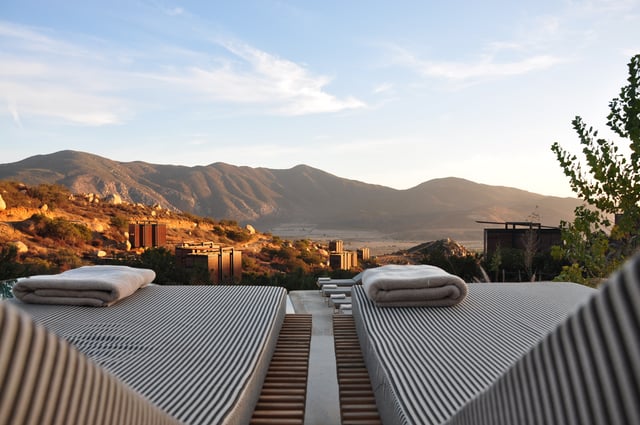 Encuentro Guadalupe / Manuel Moreno- Unsplash
Activities
Tijuana is often associated with rowdy partying, but don't let that mislead you! There is so much more than partying to do in this border town. The Tijuana Cultural Center is famous for its enormous IMAX dome where documentaries immerse the viewer completely. There are also rotating exhibits from around the world, so don't forget to check out tickets ahead of time. If being surrounded by nature sounds like your perfect day, take a drive towards the beach town of Rosarito and spend the day horseback riding. We recommend All The Pretty Horses of Baja- the trail guides speak English, all the proceeds go towards the care and rescue of horses, and the trails are beautiful! But if you're a sports fan, a soccer game at the Estadio Caliente will be the highlight of your trip! Friday nights are electrified with fans chanting for the professional soccer team, the Xoloitzcuintles (you can call them the Xolos, pronounced "Cholos", for short!).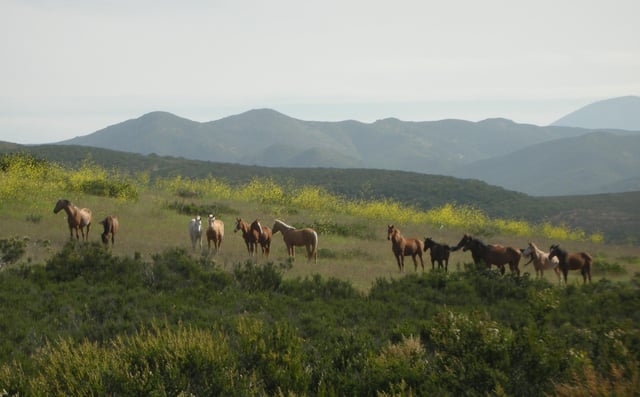 All The Pretty Horses of Baja / Baja.com
Food
The New York Times described the foodie scene in Tijuana as a "culinary renaissance" and we can't disagree! Did you know that the Caesar salad you find in just about every restaurant in the world was invented in TJ? Don't forget to stop by the world-famous Caesar's Restaurant & Bar to try the original!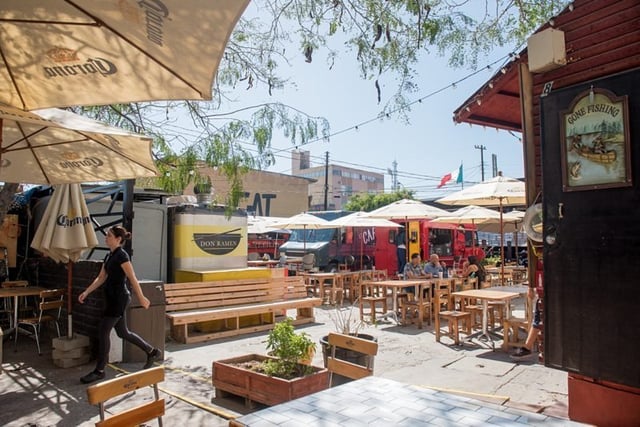 Telefonica Gastro Park / Sometimes Home
Wine
Valle de Guadalupe has become the it-place for wine. Mexicans and Americans alike can be found sipping wine in the gorgeous Valle de Guadalupe. Lovers of Valle often call it Mexico's Napa Valley!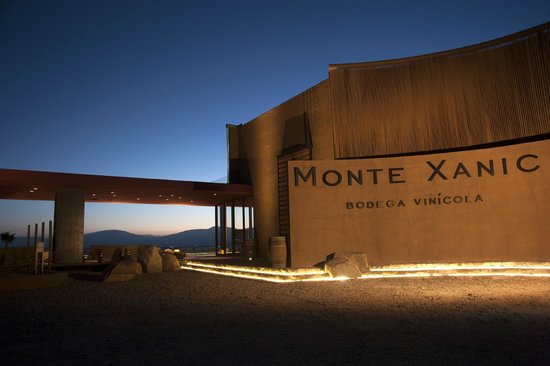 Monte Xanic / TripAdvisor
Bars
What's a visit to Mexico without some cold beer, tequila, and mezcal? Stop by our picks to try out some delicious cocktails and beer.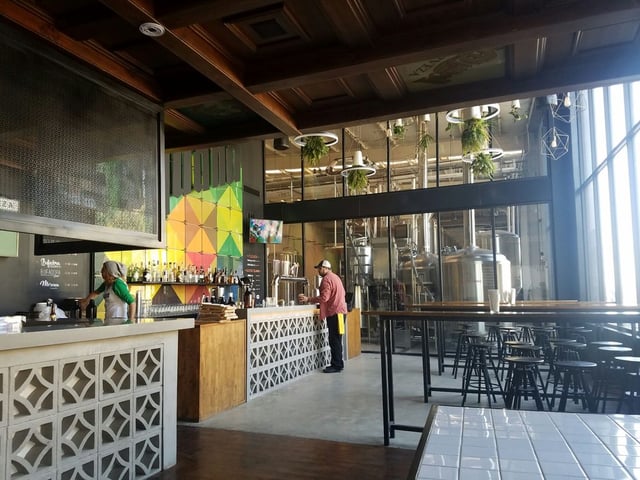 Cervecería Tijuana / Rosalvina E. - Yelp
Shopping
Don't settle for postcards as souvenirs! Tijuana offers visitors everything from open-air farmers markets to highly curated interior design pieces.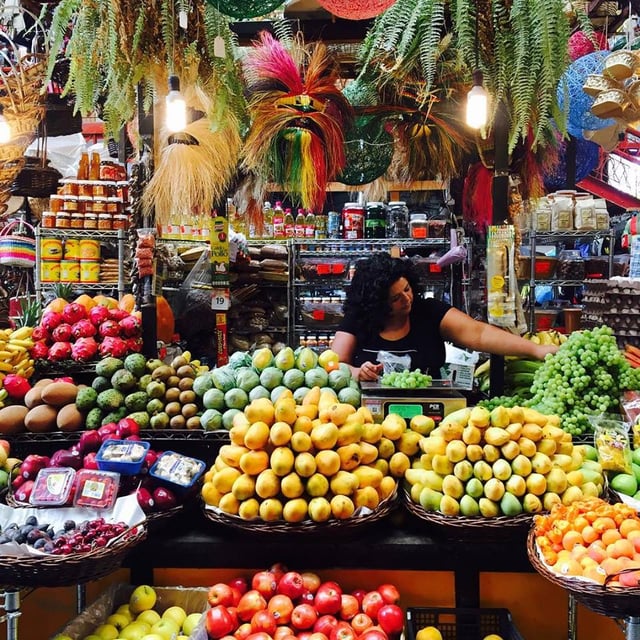 Mercado Miguel Hidalgo Tijuana / Pinterest
---
Tijuana offers visitors a new perspective on what a day trip from San Diego can be- we'd love to have that same opportunity. Feel free to reach out to us to discuss your trip to Tijuana or to schedule a free consultation at Webbege! Let's talk about how we can take your business to the next level of success over some tacos.
P.S. Don't forget to check out our San Diego Travel Guide!
and tacos!
Did we miss any of your favorite spots in Tijuana? Comment below- let's keep the list growing!