Writing the post might be the hardest part of the whole process. Now that you've got that done, let's shift our focus to editing the blog. This is very important on the creation of your blog. You can have great content and advice to offer, but if not structured properly and carefully people may get confused causing them to leave. The worst thing to give your readers is a page of word vomit. Take the time to create a visually pleasing layout, create tags and topics to organize your blogs, add an image, and put a CTA to keep them hooked!
---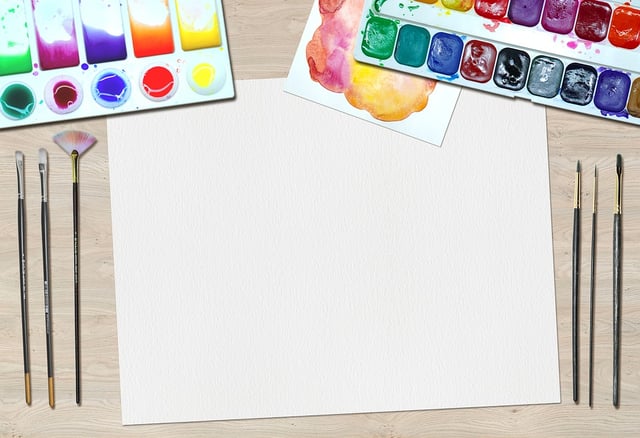 Visual Appearance
Maintain a consistent image throughout your post. Use headings, subheadings, bullets, font weights, and styles to display text in an easy to digest layout. Another important visual aspect of a blog is whitespace. White space improves the readability of your content, it declutters your content and gives your readers an area to focus their attention. A well laid out blog will help push your reader down the path to conversion.
Topics/Tags
Tags are specific, public-facing keywords that describe a post. They also allow readers to browse for more content in the same category on your blog. Refrain from adding a laundry list of tags to each post. Instead, put some thought into a tagging strategy. Think of tags as "topics" or "categories," and choose 10-20 tags that represent all the main topics you want to cover on your blog. Then stick to those.

Featured Image
Social media has been a huge proponent of content with pictures and they treat posts that have featured images more prominently throughout the site. Finding an image that relates to your post can be time-consuming if you don't know where to search. Lucky for you, we have a few great recommendations.

You can use Google Images to search for images that are labeled for reuse. This saves both time and money when searching for a blog image.
Add a Call-To-Action
At the end of every blog post, you should have a CTA that indicates what you want the reader to do after reading your post -- subscribe to your blog, download an ebook, register for a webinar or event, read a related article, etc. Typically, you think about the CTA being beneficial for the marketer. Your visitors read your blog post; they click on the CTA, and eventually you generate a lead. But the CTA is also a valuable resource for the person reading your content -- use your CTAs to offer more content similar to the subject of the post they just finished reading.
In the blog post, "How Do Patients Benefit From Better Practice Time Management?" the reader is shown a CTA asking them to download a guide created on time management. Readers who want to learn more have the opportunity to do so, and the business receives a lead they can nurture into a customer


---

Now that your blog is visually optimized and ready for posting there's one more step and that is to attract visitors to your blog. Make sure to check out our next blog on Optimizing Your Blog For On-Page SEO. If you want the full guide on posting blogs for your office to share, remember to download the full version The Ultimate Blogging Guide! Also check out our previous tips on blogging. As one of the leads in San Diego SEO and Web Design, we are here to help!
How To Blog: Formatting and Visual Optimization