---
You already have an awesome WordPress website. Now, you're looking to add new features to your website without having to be a professional coder. And, preferably, these additions should be free (because who doesn't want to save money?).
Plugins are the perfect fit for your needs. There are thousands of these features that you can download from the official WordPress website. These pieces of software smoothly integrate into your WordPress website. Best of all, most plugins are free!
We cover 12 popular plugins that each have been installed at least 1 million times. They enable forms, web security, analytics, and other website features. By the end, you may even have an idea for a plugin for your website. If you're not using these plugins, you're missing out!


Image Credit @ WordPress
Growing Your Website with 12 Favorite WordPress Plugins
Website Customization
1.
Gravity Forms

- Contact Form Customization

Image Credit @ Gravity Forms
Gravity Forms promotes itself as "the easiest tool to create advanced forms for your WordPress powered website". With over 1 million downloads, Gravity Forms is a leading contact form plugin. The software allows you to quickly create advanced forms while keeping up with security, accessibility, and flexibility.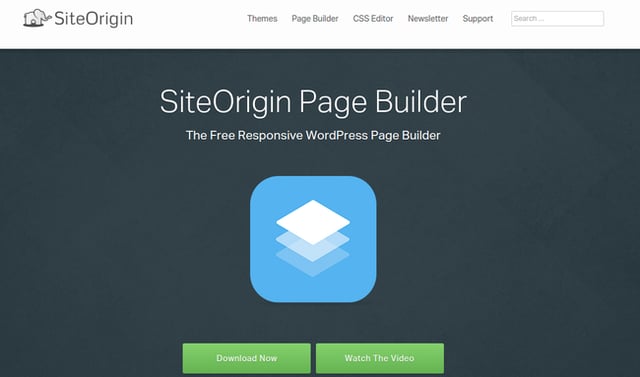 Image Credit @ SiteOrigin
When it comes to page creation plugins, look no further than Page Builder. Built by SiteOrigin, this software is the most downloaded plugin for page creation. Page Builder is intuitive and uses a simple drag-and-drop interface to create pages. You can customize your pages and work them in with your themes using Page Builder.

Image Credit @ Advanced Custom Fields
Advanced Custom Fields empowers you to create multiple input types and edit multiple edit pages. You can easily load data and use the native WordPress platform for ease of use and fast processing. Users love the variety of examples and support provided by Advanced Custom Fields, which is shown with ACF's 5-star rating.
Website Analytics
4.

W3 Total Cache

- Website Caching, Load Time, and Performance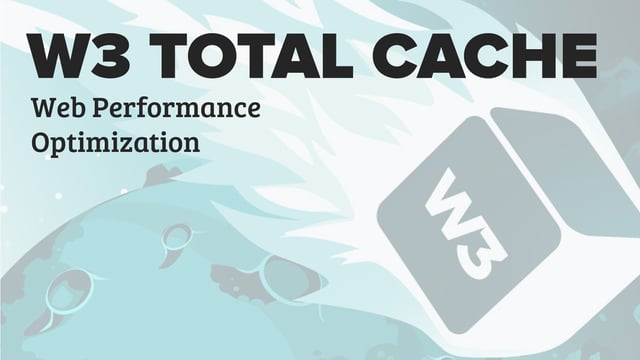 Image Credit @ W3 Total Cache
Looking to get lightning-fast load times on your website? Caches may be your new best friend. W3 Total Cache improves website performance by storing data closer to the web browser. This caching dramatically improves website performance and speeds up page rendering. Watch your page load time go dow, your web server performance go up, and your search engine rankings rise.
5.

UndraftPlus

- WordPress Backup and Restoration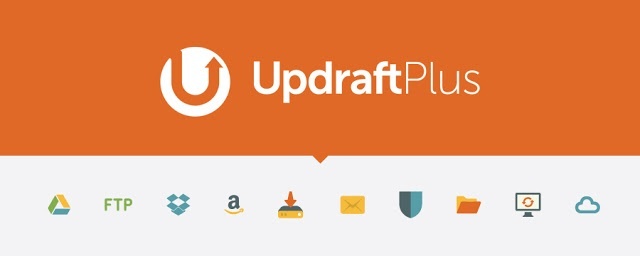 Image Credit @ UndraftPlus
UndraftPlus makes it simple to backup and restore your website. The key is to use cloud storage technology. Files and databases can be automatically scheduled for backup on AWS, Dropbox, Google Drive, Rackspace Cloud, and other popular cloud storage companies and easily restored with one click. With over 1 million active installs, UndraftPlus is the top-rated backup automation plugin for WordPress.
6.

Duplicator

- WordPress Migration and Backups

Image Credit @ Duplicator
Duplicator is an easy to use backup utility for WordPress websites. The plugin makes it simple to migrate, copy, move, or clone a website between and across servers. Duplicator bundles WordPress websites that contain plugins, themes, content, database, and WordPress files. These bundles can then be reused or distributed easily. You can pull down a live site to localhost for development. Also, you can duplicate a live site to a staging area.

Image Credit @ Google
Track your website analytics in real-time with Google Analytics Dashboard for WordPress. You can look through statistics in real-time such as number of visitors, acquisition channels, and traffic sources details. In addition, detailed page reports and post reports allow you to track events and analyze website performance.
Website Security
8.
Akismet

- Automatic Spam Detection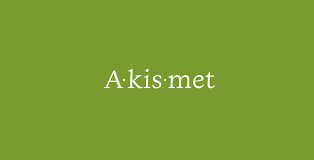 Image Credit @ Akismet
Worried about spammy comments on your blog? Akismet takes the worry out of handling spam. Each time a user submits a comment on your blog, the comment is run through Akismet. If the comment is deemed to be spam, it is identified, logged, and an alert sent to the blog administrator to reveiw. Sorry spam, you had a good run!
9.

Jetpack

- Security, Traffic, and Content Creation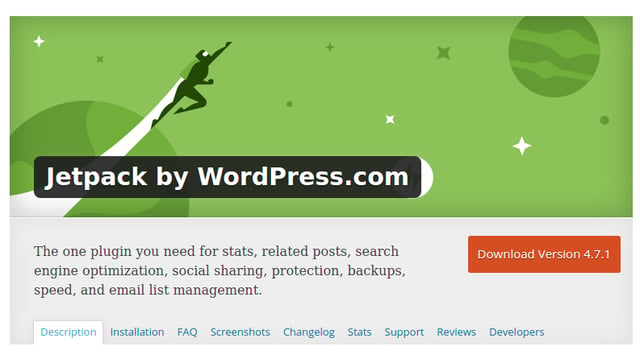 Image Credit @ WordPress
Jetpack is an all-in-one plugin for your WordPress website. The software handles website security and backup services, which minimizes data loss and downtime. Also, Jetpack allows you to add rich multimedia easily. Track and improve your website traffic with Jetpack's SEO tools and engage with your readers using Jetpack's contact forms and email subscriptions.
10.

Wordfence Security

- Comprehensive WordPress Security

Image Credit @ Wordfence
Yes, here's another plugin for your WordPress website that handles security. Security is no small detail people! Wordfence, the most downloaded WordPress security plugin, lives and breathes security. Software features include a real-time Threat Defense Feed and Web Application Firewall to prevent hackers from breaking into your website. Wordfence Scan provides instant alerts to possible website hackers and Live Traffic view provides real-time monitoring of hack attempts into your website. Build your security fence with Wordfence!
Miscellaneous
11.

WooCommerce

- eCommerce platform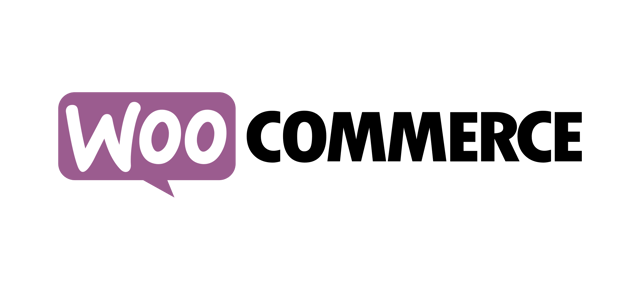 Image Credit @ WooCommerce
For WordPress websites with a strong eCommerce presence, WooCommerce is a must-have plugin. The plugin makes it easy to sell, collect payment, and ship both physical and digital goods online. WooCoommerce keeps control in the hands of sellers with design, data storage, extensions, and configuration. Nearly 30% of all online stores are powered by WooCommerce, a testament to the popularity of the software.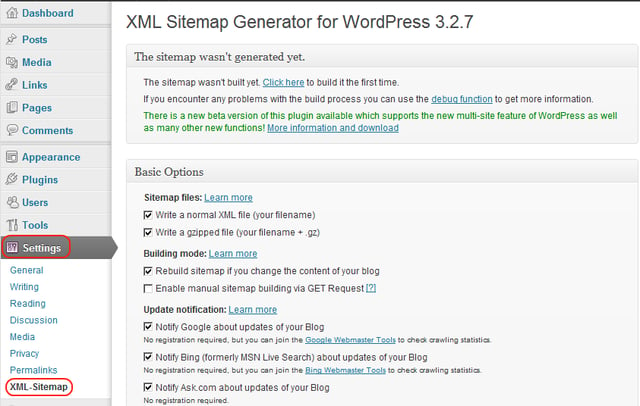 Image Credit @ Google
Generating your XML sitemap just got a lot easier with this plugin from Google. Google XML Sitemaps holds the distinction of being the highest rated WordPress plugin! An XML sitemap is important for search engines to more easily index your blog. Google XML Sitemaps automatically generates sitemaps that help crawlers understand and retrive the full structure of your website. The end result is an improved search engine ranking for your blog.
Now, you should have a solid idea of the different types of plugins available to add new functions to your website! But, this list is just the tip of the iceberg when it comes to WP plugins. Let's quickly review the different plugins that we covered.
---

What We Learned
You don't need to be a coding whiz to add new features to your WordPress website. Look to plugins to extend the functionality of your website for a small fee or for free. Whether you are looking for custom contact forms, eCommerce, website security, or website analytics, the phrase to keep in mind is "there's a plugin for that".
Check out the official WordPress plugin repository for the full list of available plugins. Look into our blog post on how to improve your UX with content organization.
Which WordPress plugin have you enjoyed the most? Share your experience and subscribe to our blog for email updates!
---
Webbege is a leading San Diego B2B website design and digital marketing agency that provides a suite of marketing automation tools. Our clients range from small businesses to Fortune 500 companies. Let's team up and grow your business.