Through better responsiveness and bold typography, color, and graphics, web design in 2017 promises to be an exciting field for designers and for web users. Expect friendly animations, pleasing colors, and microinteractions to create a memorable experience as a user.
For designers, new technologies and methodologies will quicken the design process and enable intricate layouts to be achieved through simple principles. Importantly, users will be able to more easily find these revitalized websites through Google AdWords changes in 2017. Here are the most dynamic ways that web design trends for 2017 will progress.
---

11 Dynamic Web Design Trends for 2017
1. The world of responsive design: improved web layout methods
Tools such as Flexbox and CSS Grid offer a paradigm shift in web layout. Improved responsiveness and the ability to manipulate objects are the major benefits of these resources. These relatively new CSS layouts reduce the pain of historical web design problems, like vertical centering. Make it a point to check out these powerful technologies!
2. Dynamic visualization through rapid prototyping tools
Faster prototyping leads to faster product development. Modern businesses operate at rapid speed through tools such as InVision, Webflow, Visio and Omni Gaffle. Now, deliverables can be dynamically created and updated by web designers. The feedback loop between design and development teams has shortened. Communication between Web Design agencies and their clients has quickened. Prototyping at the speed of now!
3. The rise of SVGs
Remember the standard file formats like JPG, PNG and GIF? Those formats are increasingly being replaced by scalable vector graphics (SVGs for short). Scalability means that SVGs look great across all of your platforms, devices, such as the Apple Retina 4K/5K Display. Additionally, your HTML pages will load more quickly because SVGs do not require HTML requests!
4. Adaptive cross-device design through constraints
Web users expect a seamless experience across all of their devices. Designers must create layouts that look great across different devices and resolutions. Enter the world of constraints. This new suite of design tools preserves the arrangement of elements when resized on different screens. Look for tools such as InDesign, Workflow, and Figma to see widespread adoption. Do away with redundant screen building through the world of constraints!
5. Moving away from flat design
Through the adoption of web design standards, modern websites often feature a planar design. Lost are the rounded edges, geometric shapes, and abstract patterns that make our world aesthetically pleasing. In late 2016, the use of geometry in images and photos emerged in web design. Look for these continued practices along with the use of lines and patterns in web design in 2017.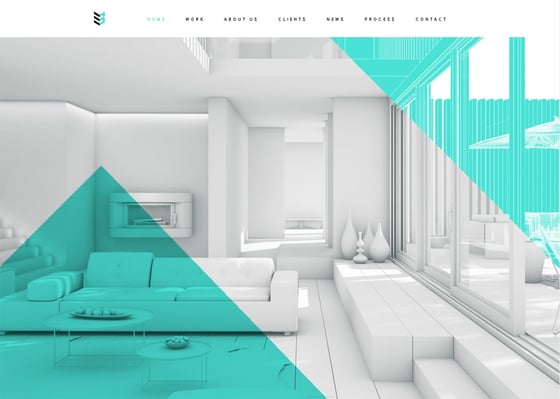 6. Make it pop! Bold colors and two-tone gradients
Historically, flat web design caused websites to use minimal colors in large blocks. But, gradients are making a comeback, with adoption by a few big-name companies (seen the new Instagram logo?). Companies are looking to blend two or three colors together to provide a bold color consistency to their website. Color makes your website pop!
Image credit @ Instagram
7. Use more animations
Text and video on websites are frequently being replaced with animations. The former provide a static method for a user to consume information from a website. On the other hand, animations are a dynamic resource used for demonstrations, explanations, and other useful content. Web users will also appreciate the speedup that animations contribute over text and video-based media.

Animation credit @ Giant Ant
8. Rising popularity of design sprints
2016 saw the rise of the design sprint, a design methodology for product teams promoted by Google Ventures. This five-day process is used to build and receive feedback on a realistic prototype. The process boils down to solving a manageable piece of a long-term goal. Storyboarding is used to create a design plan for the prototype, which focuses on one aspect of the user experience with a website. Then, the prototype is designed and tested by a test group. In this way, design sprints reduce the time and expense of a traditional idea-to-market website feature launch by focusing on user feedback.
9. Pictures in motion: cinemagraphs
Take the striking nature of a still photo and add subtle, repeated movements. You end up with a living image known as a cinemagraph. Created as either GIF files or videos, cinemagraphs offer web designers the ability to draw attention to specific elements on their website. Companies such as Kraft are already making use of cinemagraphs in their websites.
10. The past is the present with modern retro design
Imagery, typography, and art from yester-year (specifically the 80s and 90s) have inspired modern web designers. Now, the use of vintage design patterns has made websites fun, light, and easy to understand. However, avoid sacrificing the quality of your typefaces and color schemes in order to get the right retro design. Think of modern retro design as adding touches of nostalgia to your website.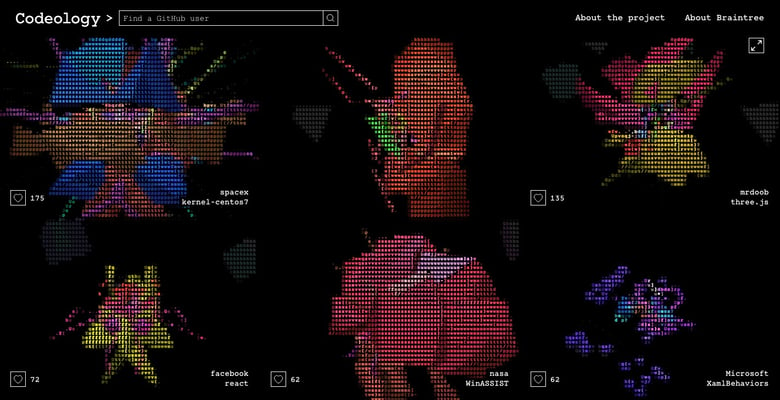 11. Microinteractions
Users love to interact with websites. Even a small action, such as liking a post, can lead to a noticeable improvement to a website's UX. These micro interactions occur when a user interacts with a website to accomplish a single task. Highlighting changes, enhancing calls to action, and visualizing input are all examples of microinteractions. Expect microinteractions to continue to increase in popularity in web design. ---
What We Learned
In 2017, website design trends will be bolder, sleeker, and more responsive. With the user in mind, web designers will incorporate more colors, graphics, and design concepts to transform websites into dynamic art pieces.
Keep these trends in mind to give your website a compelling personality. For a detailed guide on how to create a website, check out our B2B Website Design Guide or download below.
Which web design trend have you found to be most valuable? Share your insight with a comment below.
Related
---
Webbege is a leading San Diego B2B website design and digital marketing agency that provides a suite of marketing automation tools. Our clients range from small businesses to Fortune 500 companies. Let's team up and grow your business.